About Us
Welcome to the hotel perfectly balanced for the way you travel. The Cambria Hotel Raleigh-Durham Airport in Morrisville, NC was designed with your life and style in mind. We hope you enjoy your stay. From our barista coffee bar that greets you each morning to Reflect, our contemporary bistro offering breakfast and dinner, you're sure to be able to indulge in a variety of specialty items. We also offer a full-service bar. Our Cambria Hotel Raleigh - Durham Airport offers a personal environment with all the contemporary flair and sophisticated technology of a modern home. Other amenities include a state-of-the-art fitness center, 24/7 Sundry Shop, courtesy airport transportation and large upscale suites. This sophisticated and contemporary hotel offers business and leisure travelers the perfect combination of high-tech and home-like amenities.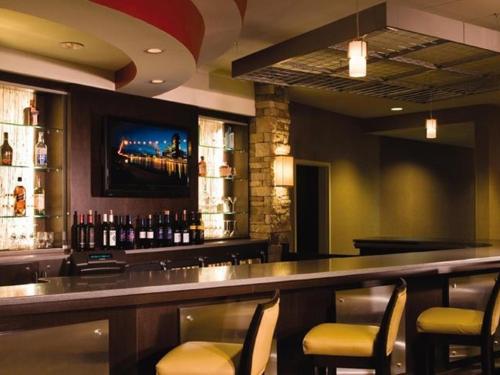 A food and beverage area where travelers can unwind.

Our restaurant is the place where people can relax, connect and enjoy a healthy dinner or indulgent selection of refreshments from morning 'til night. Feel free to come enjoy our restaurant at any time of the day—full barista bar open 24 hours a day, extensive hot breakfast buffet, fresh grab 'n go salads and sandwiches for lunch and a full restaurant and full-service bar at night.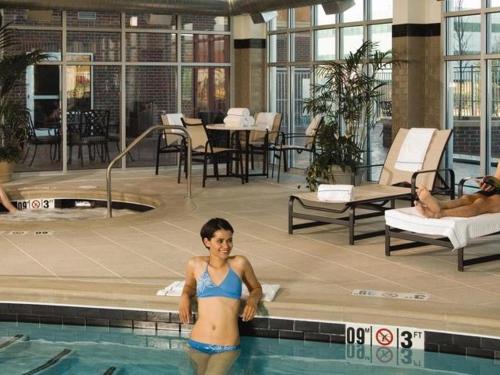 A Fitness Center that feels like a spa

Located on the lobby level, we have a state-of-the-art fitness center with several cardio machines, free weights and cable weights available, as well as various core exercise balls for your exercise routine. Unwind and relax at our indoor pool and spa, which is the perfect place for guests to replenish and maintain balance in their lives.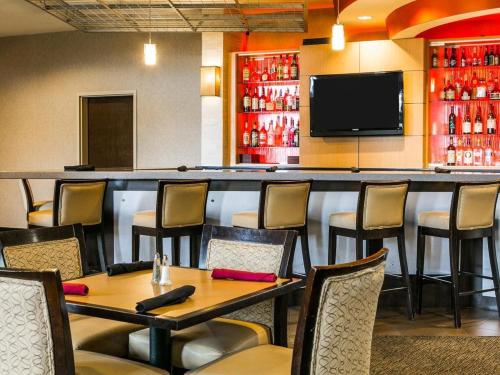 A smart answer to a travelers' sundry shop

The 24/7 sundry shop is located on the lobby level. The sundry shop has all the essential items that a traveler may need. Frozen meals, snacks, drinks, grab 'n go salads and sandwiches along with travel items like toothbrushes, toothpaste, combs, etc.