Social Circle Restaurant and Bar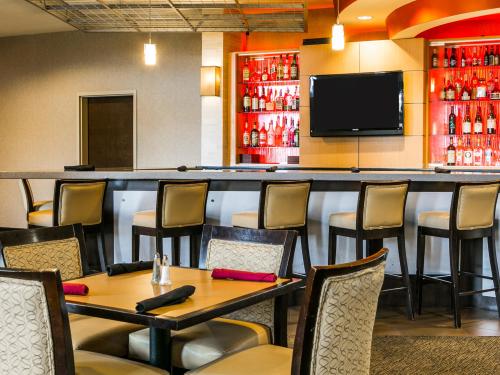 "There is no love sincerer than the love of food."
~George Bernard Shaw

Located in the lobby of Cambria Hotel Raleigh-Durham Airport is the bistro-style restaurant, Reflect. Every morning, come and experience our hot breakfast buffet along with made-to-order items, such as Belgian Waffles and Omelets. Make sure to visit our Barista Coffee Bar serving a variety of specialty drinks made with premium Coffees and Teas.

Stop into Social Circle Restaurant for Dinner every day of the week and enjoy one of our delicious salads, sandwiches, pizza or burgers or try one of our gourmet dishes like Penne Pasta with Lemon Pepper Chicken or Tangy BBQ St. Louis Ribs. Pair any meal with your choice of wine, beer or a mixed drink made at our full-service Bar. Order delicious desserts, including Cheesecake, Gelato or a Granny Apple Caramel Bar for your sweet tooth. We also have a Children's Menu available.

For a quick snack, make sure to stop in at our 24/7 Sundry Shop. The Sundry shop has everything that a traveler may need. Come in to grab sodas, energy drinks, snacks, beer, wine, fresh grab 'n go gourmet salads, sandwiches, and other essential travel items.

Have you had the chance to dine with us? Take a survey to let us know what you thought!
Hours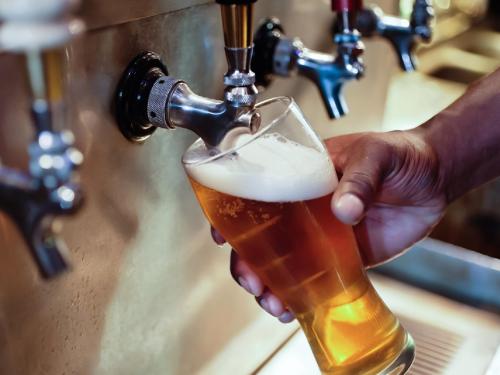 Breakfast
- Monday - Friday
Lunch
Dinner & Bar